Healthy Indian Egg Curry Recipe for Weight Loss – Nutritious and Delicious
Welcome to our flavorful journey to a healthier you with our specially crafted Indian Egg Curry recipe for weight loss. This dish is not only delicious but also packed with wholesome ingredients that support your fitness goals. Let's dive into the culinary adventure of creating a lip-smacking egg curry that's both satisfying and nutritious.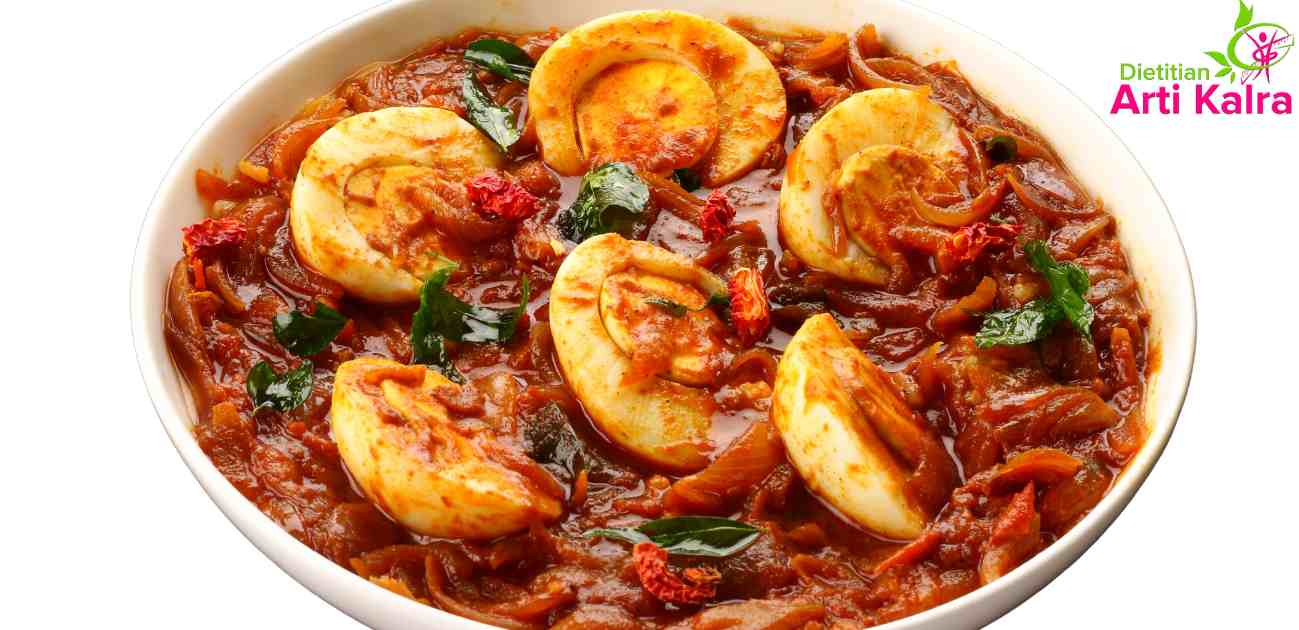 Ingredients
4 large eggs
2 cups chopped tomatoes
1 cup finely chopped onions
2 teaspoons olive oil
1 teaspoon cumin seeds
1 teaspoon ginger-garlic paste
1 teaspoon turmeric powder
1 teaspoon coriander powder
1 teaspoon cumin powder
1 teaspoon red chili powder
Salt to taste
1 cup water
Fresh cilantro to garnish
Serving Size & Calorie Information
This recipe serves four and is designed with your weight loss journey in mind. Each serving contains approximately 200 calories, making it a guilt-free indulgence for those watching their calorie intake. Pair it with a side of steamed brown rice or quinoa for a wholesome meal.
Cooking Instructions
Boil the eggs, peel, and set aside.
Heat olive oil in a pan, add cumin seeds, and let them splutter.
Add chopped onions and sauté until golden brown.
Stir in ginger-garlic paste and cook until the raw aroma disappears.
Add chopped tomatoes, turmeric powder, coriander powder, cumin powder, red chili powder, and salt. Cook until the tomatoes are soft.
Add water and let the mixture simmer for 5 minutes.
Gently add the boiled eggs to the curry, ensuring they are well-coated.
Simmer for an additional 10 minutes until the curry thickens.
Garnish with fresh cilantro and serve hot.
Nutritional Benefits
This Indian Egg Curry is a powerhouse of nutrients. Eggs provide high-quality protein, while tomatoes offer vitamins A and C. The spices not only enhance flavor but also boost metabolism. The use of olive oil adds healthy fats, making this dish a well-rounded, weight-loss-friendly option.
Conclusion
Indulge in the richness of flavors while supporting your weight loss goals with our Healthy Indian Egg Curry. Packed with protein, vitamins, and spices, this dish proves that eating for weight loss can be both delicious and nutritious. Enjoy this culinary creation as you embark on your journey to a healthier lifestyle!